March has been our month of "Preparation".
Late winter/early spring is the time on our farm when we gear up for our super busy spring and summer seasons.
On our to-do list for the farm this month:
~Checking on the newest baby calves just born. Four just in the past few weeks!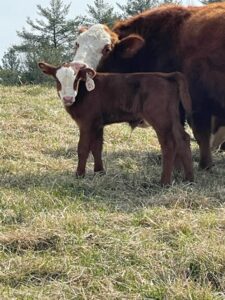 ~Clearing fence rows, and repairing/building fences as needed. It's imperative to take advantage of this time of year to do these projects! We don't have to fight the heat, bugs, snakes and tall plant growth this time of year. When there's a clear day, fencing is the project that needs to be done!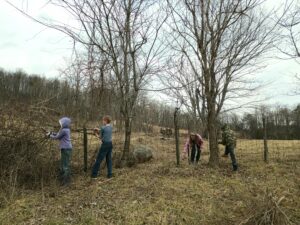 ~Prepping garden spots!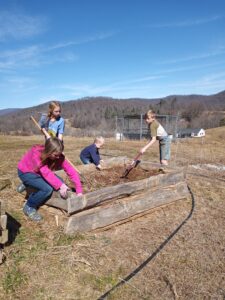 ~This month we also boxed up our first beef orders for 2022! We have many more beef orders to fulfill starting again in June and on through December, but it was exciting to get out this beef to our customers this month.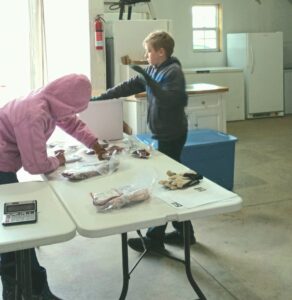 Great practice for the children's math skills 😊
We have a unique opportunity to sell our meat to people from all over Virginia. They come to our farm, or meet us at the butcher (if ordering a large share like half or whole beef). It just feels right to be able to get our meat directly into the hands of those have done their fair share of work searching out a farm like ours.
This relationship never ceases to amaze me. Our customers have given us a lot of grace over the years, with reserving early, understanding processing delays, working directly with us. This is a real farmer- to -family relationship, and we are honored to be on this end producing the best quality meat we can through our holistic practices. We want to honor these animals by raising them in the best way that we can.
This season of preparation is so important, we hope you follow along with us on a journey through each season of our small family farm.
Blessings,
Julie